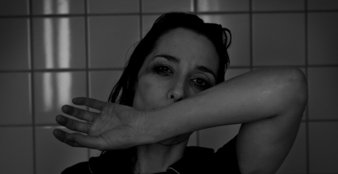 I live and work in Copenhagen and primarily paint uncanny surrealism blended with themes of pop culture - " Pop Surrealism". I am trying to find a tension in the pictures with a touch of disturbing psychological dualisation carefully balanced by a visual sense of humor. It's probably the closest I come to a description of my work.
I have been drawing since I was very young and grew up in a home where both mother and father was interested in art and music. So it was quite natural for me to continue in that enviroment and I've been productive painting, drawing and making music ever since.
With a Spanish father and Danish mother, I have often found that things can be misunderstood because of cultural and linguistic differencies, also in a humorous way. It put thoughts and images in progress when you have to defend something misunderstood and you learn to see things from various perspectives. I have learned to fantasize from one idea on to something else. This is reflected in my paintings, which often have a starting point but ends up somewhere completely elsewhere than planned. The vast majority of my canvases hides many paintings underneath the finished painting.